LEE CARLSON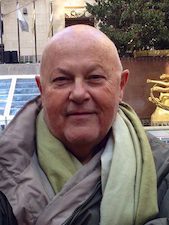 Lee Carlson has been involved in the pagentry arts for over 45 years. He has spent the last 39 years as the drill designer and color guard instructor for the University of Southern California Trojan Marching Band. His High School teaching experience includes 18 years at Indio High, Indio, CA. He has taught and written drill for many high schools including four years with Kamehameha Hight School in Honolulu, HI. He has instructed the Denver Blue Knights, Great Bend Argonne Rebels, and the Hutchinson Sky Ryders.
He has been a judge for Drum Corps International, Bands of America, Winter Guard International and many Winter Guard and Marching Band Circuits across the United States. With Drum Corps International he has served 21 years as a judge, four years as Visual Caption Head, five years as Judges Training Coordinator and for the past 5 years has served in the position of Artistic Coordinator and Director of Competition. He has judged in Europe and Asia and has adjudicated the Drum Corps Japan Championships nine times.
He has written for and taught many mass bands including the opening and closing of the Los Angles Olympics (1984), Centennial of the Statue of Liberty (1986), and the Bicentennial of the French Revolution and the Centennial of the Eiffel Tower in Paris (1989). Lee owns and operates a successful pottery studio in Palm Springs, CA., where has have been an active member of the community for the past 39 years.